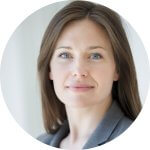 Robyn Dalton
Chair
Robyn Dalton first got involved with The Depot as a volunteer for the Emergency Food Baskets program. She was elected to the Board of Directors in 2010, and then elected president of the Board in 2015. Robyn is Executive Director of the CURE Foundation, a national foundation that strives to explore all possible avenues in the fight against breast cancer, and previously worked for Pathways to Education Canada, a non-profit organization dedicated to preventing high school dropout in low income communities. She and her husband live in NDG and have two young boys.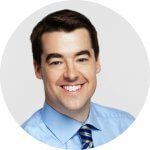 Peter Guay
Vice-Chair
Peter Guay is an active member of the Montreal community. He currently serves on the board of the Loyola High School Foundation, and previously was a founding member of the Montreal Heart Institute Foundation's Emerging Leaders Committee, and President of the Montreal branch of the Canadian International Council. Peter has 14 years of experience as a Portfolio Manager and Financial Planner at PWL Capital, and enjoys helping clients optimize their investments and organize their financial lives. On weekends, Peter can be often be found in one of NDG's many parks, playing with his wife and two young kids.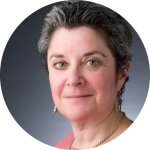 Naomi Kogan
Secretary
As a social worker for 40 years, working with culturally diverse populations in the community and hospitals, Naomi Kogan addressed issues ranging from maternal-infant care, to oncology. Building on peoples' strengths and their inherent resilience, her focus was to develop practical and innovative solutions. Now retired, she is using her knowledge of community needs to strengthen community resources, as a Board member of both The Depot and New Hope [2016-2019], an NDG organization which strives to break social isolation for seniors.
In her three years on the Board of the Depot she has been extensively involved with the Food Depot's Annual Surveys, interviewing participants across the spectrum of the Depot's programs, and assessing the programs' qualitative results. This keeps her in touch with the opinions of Depot participants, and bring these perspectives to the Board. She has been also involved in Depot fund raising events.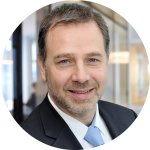 Pierre Zariffa
Treasurer
Pierre Zariffa is a chartered accountant and a Director of Finance of the connectivity division of Telecon. Previously, he held various finance leadership and consulting roles in industry and commenced his career as a financial auditor. In terms of volunteerism, Pierre has previously served as Treasurer on the Boards of CCS and of the Constance Lethbridge Rehabilitation Centre. Pierre has been a member of the Depot Board since 2016. In addition, Pierre and his family have been supporting the Depot for a number of years as volunteers at the annual food and fund drives.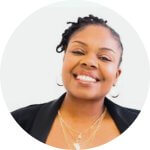 Tiffany Callender
Tiffany Callender is a community worker who has developed various community-based programs, particularly for the black community of Montreal. Her field of studies in Human Relations led her naturally into the non-profit sector, where she has worked over the last 14 years. Her passion is to bring new energy and innovative ideas to essential programming, particularly for youth and families at risk. Her past positions include working as a Community Liaison worker and as project manager of a provincially funded entrepreneurship project, the Ujamaa Initiative for Black Entrepreneurship (UIBE) at the Cote des Neiges Black Community Association (CDNBCA).
In 2013, Tiffany ascended to lead CDNCBA as the Executive Director, becoming the youngest black woman to lead one of the longest running black community organization in Montreal. In 2016, she developed a pilot community-based triage system to assist English-speaking families to access health and social services, inspired by the successful completion of a multi-year funding project with the federal government under her stewardship. The triage system, the Community Access Support service, was funded in 2018 for 2.85 million dollars over 5 years. This project has expanded across Montreal and has gained active partnerships with public institutions in a short time. Tiffany's career is inspired by her personal life as she is a proud mother of three.
Tamara Davis
Tamara Davis is Chief Executive Office of the Quebec Bar Foundation. Prior to this, she held a number of leadership positions within the provincial government and public service, including chief advisor to the Cabinet of the minister of Justice and Attorney General of Quebec, director of the constituency office for Mount Royal and director for the regions of the Laurentians and Lanaudière and special advisor and press attaché for the cabinet of the Minister of Education and president of the Treasury Board. Tamara is born and raised in NDG and has been active in her community, both as a member of the committee for the Green Alley project on Marcil and Oxford as well as president of the Petits Anges de Wesley Daycare. Mother of two school aged children, she is dedicated to increasing opportunities for youth to be engaged in their community.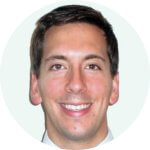 Robert Fiori
Robert Fiori is a program manager in the Business Aircraft Division of Bombardier Aerospace and has been with the company since 2010. With a bachelor's degree in Finance and a Masters of Business Administration degree from the John Molson School of Business at Concordia University, Robert was selected to represent the school at their 2012 business case competition. Robert joined the board of the The Depot in 2012 as treasurer of the Executive Committee and has been an active member of the Food Drive and Human Resources Committees over the past 4 years. He lives in NDG with his wife and two young sons.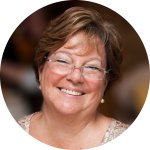 Susan Kessler
Susie Kessler has been volunteering at The Depot for the last 3 years, mostly at intake and occasionally cooking up a storm in the kitchen. It is the best part of her week. She is a Montreal native who was a Senior Marketing Executive at a Fortune 500 Cosmetics company for 34 years, and has lived and worked in numerous international locations including Canada, South Africa, China, Poland, the Philippines and New York City. Having been an early retiree for the past 4 years, she now enjoys being a new grandmother along with nurturing a life-long passion for cooking and for good food.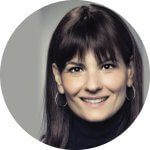 Mina La Rocca
Mina La Rocca is a chartered accountant and Director at C.H. Robinson.  Prior to joining C.H. Robinson, Mina was Chief Strategy Officer at Milgram and previously worked at Richter as a business management expert for North America. Mina joined the board of directors of The Depot in 2013 and has taken on a number of key responsibilities. For Mina, volunteering for The Depot is a family affair, as she and her husband and two children make it a tradition to take part in our annual Food Drive, collecting food door to door in NDG.
Rachel H. Renaud
Rachel Renaud is President of the Roasters Foundation. Montreal born and raised, fully bilingual, she is dedicated to educating and empowering individuals, businesses and government agencies on the importance of charitable giving. She advises in the not for profit sector at both the organizational and board levels, is an active member of several associations, and over the last nineteen years has served on numerous not for profit boards dedicated to health and education. Rachel's personal mission of UNITING people to share, exchange and grow is evident in every project in which she is involved.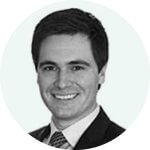 Peter Riddell
Peter Riddell is a corporate lawyer and a partner in the Montreal business law group of Norton Rose Fulbright Canada LLP (formerly Ogilvy Renault), one of Canada's largest and most prominent law firms. He has also practiced in Toronto and New York. Peter and other members of his firm have assisted The Depot on a pro bono basis with its partnership with Action Communiterre and the recently announced partnership with Community Food Centres Canada.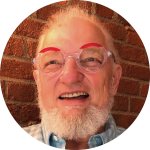 Rick Sala
Rick Sala has been married for 47 years, has 10 grandchildren and three sons. He had been involved in Community work all his life, e.g. past president SPCA, volunteer coordinator on Habitat for humanity board. He spent 6 years in the social services before teaching in Nigeria for two years and then joined the family business where he more than tripled the size of the business and ultimately took on the role of president. Rick lived in NDG for twenty-three years and now lives next to the Atwater market.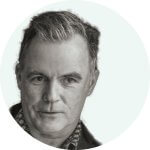 Daniel Tierney
Daniel Tierney is VP Innovation and Development at the YMCAs of Québec where he has worked for the past 13 years. In this current role Daniel is in charge of strategic business and community initiatives including major partnerships, strategic planning, and new facility development (from feasibility to construction). He also leads up the innovation team at the Y, which focusses on new models to create and deliver positive impact to communities through social innovation. Prior to the Y, Daniel occupied a number of senior positions in the entertainment industry at the international level (television and music production and distribution). He holds a BSC (University of Guelph) and MSC in biology (UQAM) in the field of public and community health. In a prior life, Daniel was a founding member, performer and songwriter for the Juno Award winning duo Gogh Van Go. His underlying passion is in helping organisations like The Depot seek out new ways to develop and execute on projects that use collective engagement to make positive and lasting changes to communities.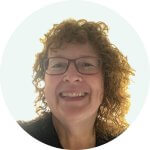 Lynda Porter
Immediate
Past President
Lynda Porter started volunteering at the Depot in 2000; doing deliveries and organizing the Christmas food drive, which she ran for over 15 years. She joined the Food Needs Committee the following year, and then a task force that was mandated by the NDG Community Council to examine the pros and cons of making the Depot a separate organization. In 2003 the Depot became its own entity and she served as Secretary on the Board, until taking over as President in 2008. She served as President until 2014. She continues to sit on the board as Past-President.