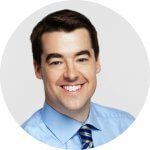 Peter Guay is an active member of the Montreal community. He currently serves on the board of the Loyola High School Foundation, and previously was a founding member of the Montreal Heart Institute Foundation's Emerging Leaders Committee, and President of the Montreal branch of the Canadian International Council. Peter has 14 years of experience as a Portfolio Manager and Financial Planner at PWL Capital, and enjoys helping clients optimize their investments and organize their financial lives. On weekends, Peter can be often be found in one of NDG's many parks, playing with his wife and two young kids.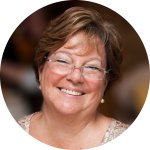 Susan Kessler
Vice-Chair
Susie Kessler has been volunteering at The Depot for the last 3 years, mostly at intake and occasionally cooking up a storm in the kitchen. It is the best part of her week. She is a Montreal native who was a Senior Marketing Executive at a Fortune 500 Cosmetics company for 34 years, and has lived and worked in numerous international locations including Canada, South Africa, China, Poland, the Philippines and New York City. Having been an early retiree for the past 4 years, she now enjoys being a new grandmother along with nurturing a life-long passion for cooking and for good food.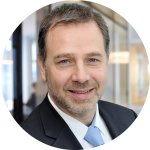 Pierre Zariffa
Treasurer
Pierre Zariffa is a chartered accountant and a Director of Finance of the connectivity division of Telecon. Previously, he held various finance leadership and consulting roles in industry and commenced his career as a financial auditor. In terms of volunteerism, Pierre has previously served as Treasurer on the Boards of CCS and of the Constance Lethbridge Rehabilitation Centre. Pierre has been a member of the Depot Board since 2016. In addition, Pierre and his family have been supporting the Depot for a number of years as volunteers at the annual food and fund drives.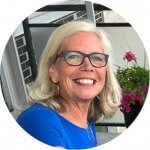 Jan MacDonald Burtch
Secretary
Jan Macdonald Burtch started volunteering at The Depot in the spring of 2020. Even with such a short tenure at The Depot pre Covid-19, she knew this was the organization with which she wanted to focus her energy. She is on the Empty Bowls committee for 2020, has volunteered in the kitchen and helped with the Bôite à Lunch program.
Jan, a retired project manager with an architectural firm, has served as the Marketing Coordinator for the Ontario Sheep Marketing Association, as a township representative on The Victoria County Board of Education and five community education boards in Vermont. Jan grew up in the Town of Mount Royal where she met her late husband, Peter. After getting married they moved to Ontario and operated a 300-ewe sheep farm near Peterborough for 15 years. After hanging up the wool sheers they moved their family to Vermont in 1995 where Jan started, owned and operated a gourmet chocolate shop in Woodstock, Vermont. She returned to Montreal in 2018 and now lives in Westmount. She is obsessed with playing pickleball, bike riding, getting to know people within her community and exploring the city of Montreal she left decades ago.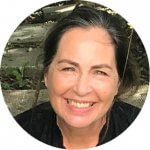 Debra Brind'Amour
Debra Brind'Amour has lived in Montreal since 1982 and has been an active participant in the NDG community since moving here in 2001. She brings over 25 years of experience in administration and has worked in both public and private organizations. Much of her working life was spent at Concordia University, where her most recent position was Director of Administration in the Faculty of Arts and Science. Since retiring from Concordia in 2017, she has been involved in numerous personal and professional projects, including extensive travel around the world and charitable works. Debra volunteered with the Depot Community Food Centre in 2018 and is thrilled to be involved at the Board level. She is committed to using her creative leadership, administrative, and organizational development skills to support its mission.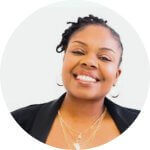 Tiffany Calender
Tiffany Callender is a community worker who has developed various community programs, particularly for the black community of Montreal. Her field of study in human relations naturally brought her to the non-profit sector, where she has worked for the past 10 years. Her passion involves bringing new energy and innovative ideas to essential programming, especially for young people and families. Her past position includes being the community liaison and manager of the "Ujamaa Initiative for Black Entrepreneurship" project.
Tiffany has been the Executive Director of the Côte des Neiges Black Community Association since 2013. In 2016, she developed a pilot community triage system to help English-speaking families access health and social services, inspired by the successful multi-year funding project with the federal government under its management. The triage system, the community access support service, was funded in 2018 for an amount of $ 2.85 million over 5 years. This project extended to the whole of Montreal and made it possible to forge active partnerships with public institutions in a short period of time. Her career is inspired by her personal life as she is a proud mother of three little ones.
Tamara Davis
Tamara Davis is Chief Executive Office of the Quebec Bar Foundation. Prior to this, she held a number of leadership positions within the provincial government and public service, including chief advisor to the Cabinet of the minister of Justice and Attorney General of Quebec, director of the constituency office for Mount Royal and director for the regions of the Laurentians and Lanaudière and special advisor and press attaché for the cabinet of the Minister of Education and president of the Treasury Board. Tamara is born and raised in NDG and has been active in her community, both as a member of the committee for the Green Alley project on Marcil and Oxford as well as president of the Petits Anges de Wesley Daycare. Mother of two school aged children, she is dedicated to increasing opportunities for youth to be engaged in their community.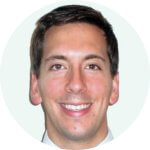 Robert Fiori
Robert Fiori is a program manager in the Business Aircraft Division of Bombardier Aerospace and has been with the company since 2010. With a bachelor's degree in Finance and a Masters of Business Administration degree from the John Molson School of Business at Concordia University, Robert was selected to represent the school at their 2012 business case competition. Robert joined the board of the The Depot in 2012 as treasurer of the Executive Committee and has been an active member of the Food Drive and Human Resources Committees over the past 4 years. He lives in NDG with his wife and two young sons.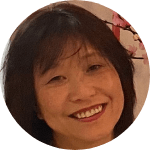 Bernicy Fong
Bernicy Fong is a Product Manager in the Microelectronics group at CMC Electronics Inc. She is responsible for business strategy and growth of a product line which supports many NATO allied countries' defense and security systems. She has volunteered at Half the Sky Foundation for orphan care in China, the Canadian Chinese Cultural Society of Montreal for scholarship and grants, and UNESCO's World Heritage Site project in Kaiping China. She is very interested in all projects involving cooking and food. Her family have been partaking in many of The Depot's programs over the years. She lives in NDG with her husband and two teenage children.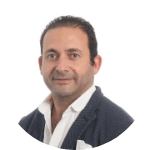 Momen Hassan
Momen Hassan is a Chief Executive officer of Monde de la Mode international with 18 years of experience in leadership. Momen has been volunteering in the NDG council Bienvenue à Notre-Dame-De-Grâce and an active participant in the Depot since moving here in 2013. Furthermore, he worked at Bienvenue à Notre-Dame-De-Grâce as a community worker for one year, and now,  he is running a new project called PAPA ET MOI by NDG Council. Finally, he is doing a Master's degree in Business administration at Fredericton University in global leadership.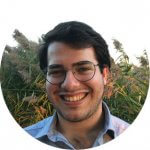 Alexi Katsanis
Alexander (Alexi) Katsanis has been a volunteer at the Depot since his time at Loyola High School, where his interest in food security was first cultivated. He holds a Bachelor's Degree (Honours) in Philosophy from Mount Allison University and a Master's Degree in Urban Planning from McGill University.
Alexi worked as an urban designer with the Center for Interdisciplinary Research in Rehabilitation of Greater Montreal to make spaces more accessible for people with disabilities. He is currently an Urban Planning Specialist at Landmark Advisory Services, a commercial real estate firm. Alexi believes that food is a point of connection, not just to our neighbours and their stories, but to our personal and collective histories, and that calling on these histories and stories can help to manifest food justice. He is a life-long Montrealer who lives in NDG.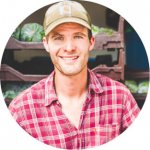 Samuel Osland
Samuel Oslund is a designer, builder, community organizer and farmer. Having worked in the areas of accessibility- oriented organic vegetable production, collaborative design and community infrastructure development over the last decade, Samuel has a strong connection to the core mission of the Depot.
Samuel has been part of the food movement in Montreal and Quebec for nearly a decade. In 2012, after several seasons working on farms in Quebec, he co-founded and managed the Santropol Roulant organic farm. In parallel, Samuel has been involved in a variety of collaborative projects which enable his passion for design and background in construction to be leveraged for community benefit. Since co-founding the agricultural project incubator Highroad Farms in 2016, Samuel has led the design and construction of a variety of infrastructure projects including barns, greenhouses, cold storage, and a food processing station, all located on the land the organization manages in Senneville.
Samuel is passionate about creative, collaborative projects which involve the meaningful engagement of community members in every step of the process. Since enrolling in a Master's program in Environmental Design at UQAM, Samuel has been looking for a way to contribute his experience and passion for food systems change. The Depot's approach to building a just food system through community engagement, dignity, and education is directly aligned with the work he has engaged with over the past 10 years. He is honoured to have an opportunity to contribute to the organization as it continues to evolve as a Community Food Centre.
Rachel H. Renaud
Rachel Renaud is President of the Roasters Foundation. Montreal born and raised, fully bilingual, she is dedicated to educating and empowering individuals, businesses and government agencies on the importance of charitable giving. She advises in the not for profit sector at both the organizational and board levels, is an active member of several associations, and over the last nineteen years has served on numerous not for profit boards dedicated to health and education. Rachel's personal mission of UNITING people to share, exchange and grow is evident in every project in which she is involved.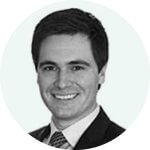 Peter Riddell
Peter Riddell is a corporate lawyer and a partner in the Montreal business law group of Norton Rose Fulbright Canada LLP (formerly Ogilvy Renault), one of Canada's largest and most prominent law firms. He has also practiced in Toronto and New York. Peter and other members of his firm have assisted The Depot on a pro bono basis with its partnership with Action Communiterre and the recently announced partnership with Community Food Centres Canada.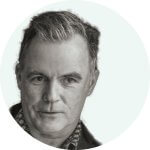 Daniel Tierney
Daniel Tierney is VP Innovation and Development at the YMCAs of Québec where he has worked for the past 13 years. In this current role Daniel is in charge of strategic business and community initiatives including major partnerships, strategic planning, and new facility development (from feasibility to construction). He also leads up the innovation team at the Y, which focusses on new models to create and deliver positive impact to communities through social innovation. Prior to the Y, Daniel occupied a number of senior positions in the entertainment industry at the international level (television and music production and distribution). He holds a BSC (University of Guelph) and MSC in biology (UQAM) in the field of public and community health. In a prior life, Daniel was a founding member, performer and songwriter for the Juno Award winning duo Gogh Van Go. His underlying passion is in helping organisations like The Depot seek out new ways to develop and execute on projects that use collective engagement to make positive and lasting changes to communities.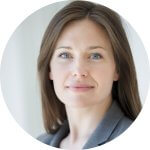 Robyn Dalton
Immediate Past Chair
Robyn Dalton is Executive Director of LOVE Quebec, a non-profit organization that supports youth through programs that promote mental, social, and emotional well-being. She previously worked for the Cure Foundation for breast cancer and Pathways to Education Canada. She and her husband live in NDG and have two young boys.