Summer Youth
This year, Adelaida Loreto Urdaneta, Alexis Monarque, Barbara Saldana, Leah Friedman, Rashid Hamza, Rokiya Ékoué, Wendy Dong and Xin Yue Liu are working in distribution, preparing meals in our kitchen, staffing our Good Food Markets, working in the gardens, supporting the administrative team, and more! Each summer, our youth hires are an essential part of our team, contributing their strengths to our programs while building up their experience and transferable job skills.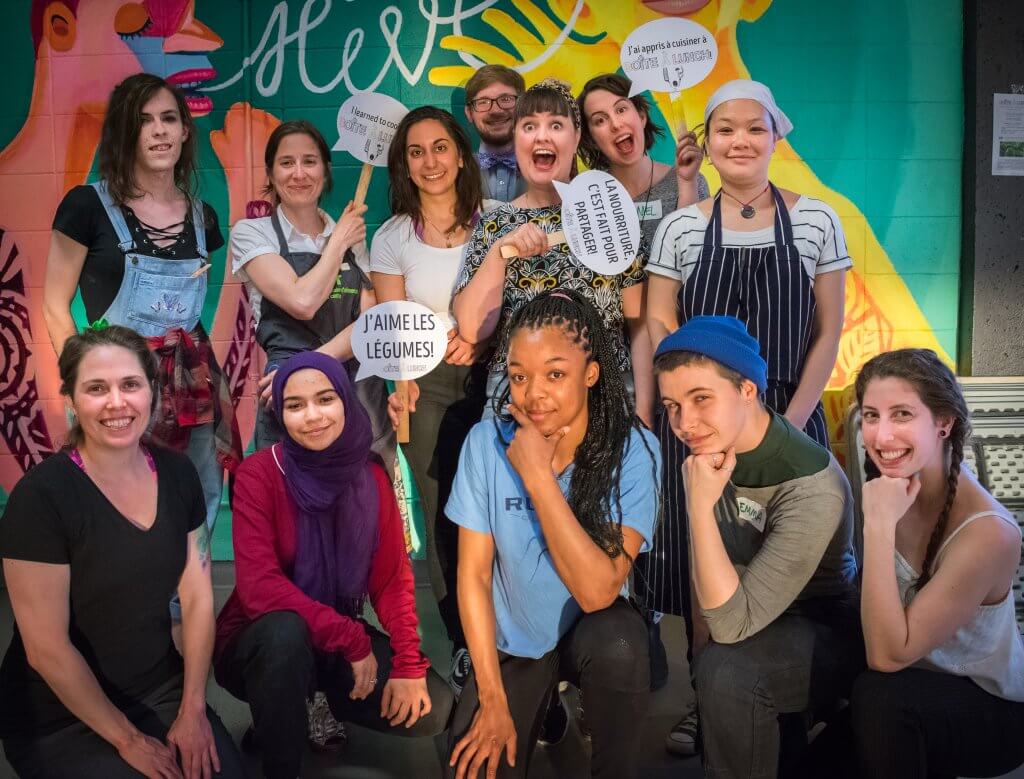 Food Skills Facilitators
Our Food Skills Facilitators are a committed group of chefs, nutritionists, teachers, and students who have in common their passion for cooking and sharing healthy food with our community members. You'll find them running the show in all our Community Kitchen and Boîte à Lunch workshops!
Ça Pousse! Facilitators


Our Ça Pousse! team works hard to build new gardens and offer workshops and garden sessions to students, seniors, and the Montreal community at large. Through our Ça Pousse! projects we improve the urban ecosystem, promote health and wellness, and use the power of growing food to connect people to their environment and each other.