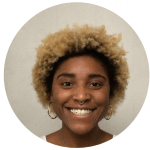 Akira De Carlos
She+They
Akira has been passionate about communities  and the environment ever since understanding the intersections between social justice, diet and the environment. They have a diverse background in communications, design, education and community organizing. In her downtime you can find her Duolingo-ing one of her many spoken languages or baking a vegan delicacy!  
Alejandra Pérez 
Behind-the-scenes and on-the-scenes, Alejandra plans, organizes and animates in the collective gardens. She sees food as our medicine and gardening as a way to share knowledge and build and transform community. While she loves languages and bike maintenance, her ideal Friday night involves cooking with friends, making music or reading.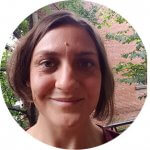 Bérénice works in food supply so that all of our programs benefit from delicious local produce. Her great passion in life is eating, which has forced her to learn to cook. When she is neither cooking nor eating, which is rare, she loves music and reading.
Caitlin Hayward
Caitlin works with the Food Skills team to make sure programs are running smoothly, and coordinates the twice-weekly Community Meal Program. In her spare time she hikes, swims, gardens, and reads, all the while dreaming of databases. Every time she wishes her life was more exciting, a piece of kitchen equipment falls apart.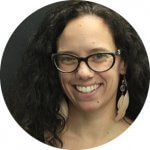 Carole-Anne Lapierre
Mother of two, Carole-Anne holds a degree in Agronomy from McGill University. She chose urban agriculture as a way of improving people's quality of life through the creation of edible spaces in cities. In her free time, she enjoys mountain treks and, surprise, gardening!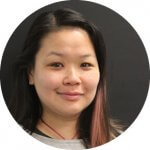 Dahlia Chan Tang
Dahlia

coordinates our after-school cooking workshops, sharing her passion for all things food. In her spare time,

Dahlia

loves nothing more than to lose herself in a good book, however, she is content just to garden, knit or spoil her cats. And also share a meal with friends.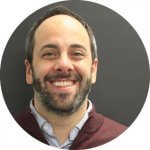 Daniel Rotman
Daniel is interested in innovative solutions to social problems and believes meaningful collaboration is the key to success. Prior to coming to The Depot, he worked as a consultant for social economy projects in Montreal and abroad. He loves to travel, but maybe a bit less these days since it involves an absurd amount of luggage for his growing family.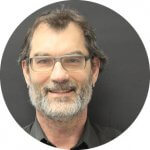 Daniel Roy
He/him
Food Sourcing and Distribution Manager
Daniel is currently on leave, and is being replaced by Nico Braesch.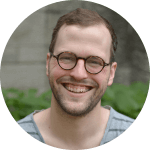 James Barrington
He/him
Community Chef & Community Meal Program Coordinator
chef@depotmtl.org
514 483 4680 x 226
James is the community chef with The Depot's community meal program. He oversees the production of over 400 meals a week made by volunteers. James came to The Depot after a decade of work in the industry, from hotels to catering, and has experience in a wide array of different types of cuisine. His passion is food made with anything you grew yourself.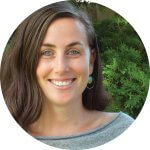 Jennifer Brennan
Jen guides The Depot on all things nutrition and supports the Food Skills team's extensive programming across NDG. She is passionate about the importance of access to healthy whole foods and the role they play in promoting overall health and wellness in our community. In her free time, Jen loves to enjoy the outdoors with her family.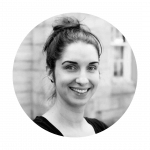 Julie Kourakos
Julie manages the Depot's volunteer program. Experienced in community development and public policy, she is passionate about building better, more equitable communities and strengthening our collective social programs. When she isn't buried under volunteer schedules, Julie enjoys sharing cromulent meals with her family and quoting Simpsons episodes.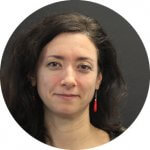 Kim Fox
With a decade of experience growing urban agriculture and food security initiatives, Kim contributes planning, operational and evaluation support to the Depot's programs. She is passionate about food's capacity to connect us to each other and the environment, and how it reflects culture and politics. In a parallel life Kim is a painter with a passion for music, cooking, gardening, biking and travel adventures.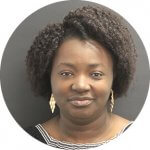 Marguerite Kinfack
Marguerite has had several careers in rural development, international cooperation, capacity development and training. She gets a kick out of community development. Now, at The Depot, she carries out functions in administration, finance and human resource management.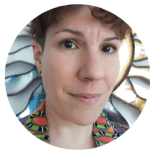 Marie Matte
Marie collects eclectic passions, like the polyhistors of old, and is thrilled about new experiences. While offering administrative assistance at The Depot, they help ensure that the organization runs smoothly with meticulous detail work and creative solutions to unexpected problems. In their free time, they repaint and reinvent toys, support their favorite causes, and grow enriching relationships with people and cats,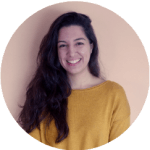 Natalie Berghuis
Natalie is a registered dietitian that not only sees food as a means of building health, but also as an incredibly powerful community builder! In her downtime – if she's not baking up a storm – she's pulling out her ukulele or curling to a good ol' rom-com.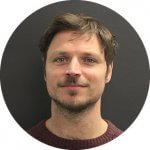 Nicolas Braesch
He/him
Distribution Manager
Believing that our society needs a revolution, Nicolas does his part by furthering the Depot's mission and strengthening local distribution networks within our communities. When not selling fruits and vegetables, he takes care of his family, drinks apple juice and daydreams about being a pop singer.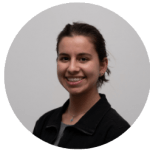 Simone Fillion-Raff
Simone helps with streamlining and improving administrative processes at the Depot, with a specific focus on how to better use digital tools. In her spare time, she likes reading good books and eating delicious food!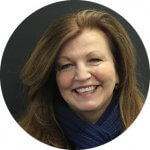 Susan Munro
Susan collaborates directly with Depot participants, volunteers and staff – building community, animating programs, sharing resources, making referrals and giving individual support around food insecurity and other issues. When not visiting her home planet, she hangs out in the woods dancing with the flower fairies and tree elves.
Food Skills Facilitators
Our Food Skills Facilitators are a committed group of chefs, nutritionists, teachers, and students who have in common their passion for cooking and sharing healthy food with our community members. You'll find them running the show in all our Community Kitchen and Boîte à Lunch workshops!
Ça Pousse! Facilitators


Our Ça Pousse! team works hard to build new gardens and offer workshops and garden sessions to students, seniors, and the Montreal community at large. Through our Ça Pousse! projects we improve the urban ecosystem, promote health and wellness, and use the power of growing food to connect people to their environment and each other.