Across our programs, our award-winning Healthy Food Policy ensures that the food we purchase, prepare and distribute supports the health of our community.
The Depot is committed to supporting our community by providing access to healthy and nutritious food and building nutritional skills and knowledge. Healthier foods are often less accessible to our participants, and thus we focus our efforts on providing fresh, whole and nutrient dense foods in all of our programs.
In 2019, The Depot's Healthy Food Policy was recognized by Quebec's Health and Social Services Ministry and awarded the Coup de coeur des ministres award for an outstanding contribution in Quebec's health and social services network.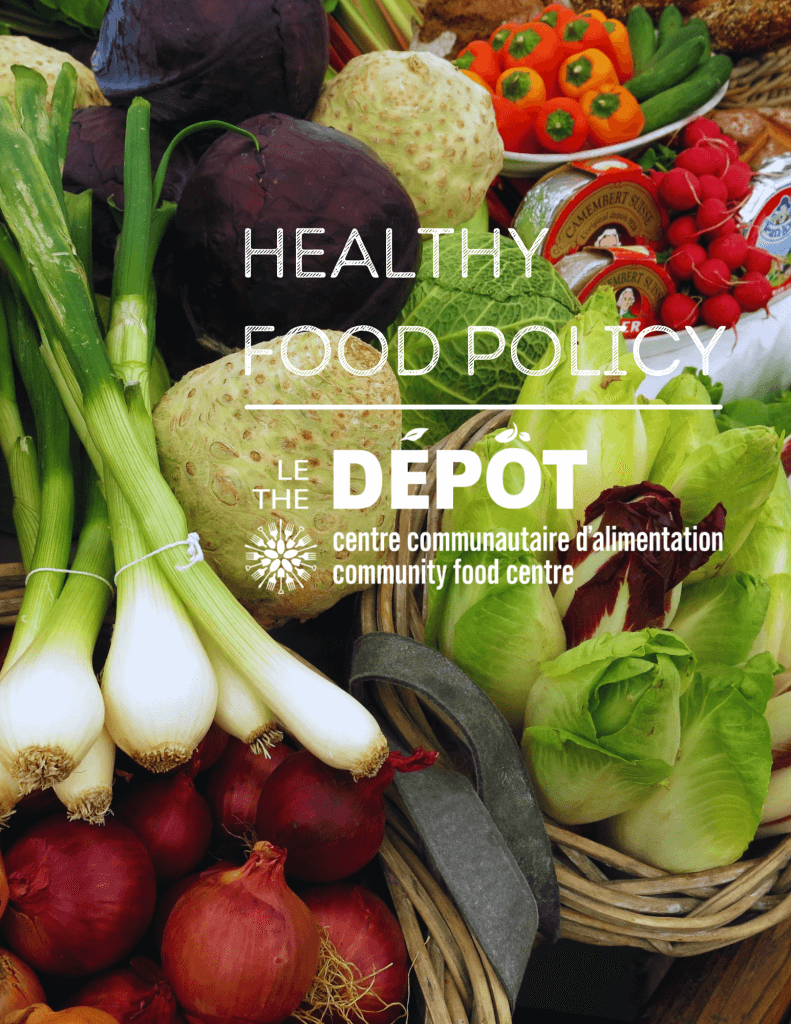 Click here to read the full policy.
Contact JENNIFER BRENNAN for more information
EMAIL or 514 483 4680 x 210