A social economy initiative of The Depot that delivers workshops and custom construction of educational, therapeutic and recreational gardens to schools, hospitals, seniors' residences, other institutions, businesses and public spaces in the greater Montreal area.
All revenue generated by Ça pousse! helps to support The Depot's food security programs. To know more about Ça pousse! services, please visit the Ça pousse! website.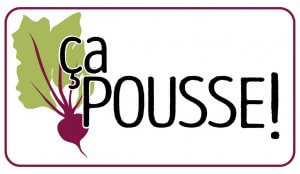 Contact our ÇA POUSSE! TEAM for more information.
EMAIL or 514-483-4680 x 223